VALENTINE'S DAY IDEAS TO SAY I LOVE YOU IN MANY ROMANTIC STYLES
Following the results of a recent survey conducted by Rakuten, it was revealed that, from over 7,000 respondents (worldwide) Singaporeans rank third (only following Indonesians and Taiwanese) for those who celebrate romance on Valentine's Day.  So, since Valentine's Day is such a big deal for Singaporeans, what are the gifts that we like to receive and give?
41% of us will be happy with a Valentine's Day hug or a kiss, while an equal amount of us will like to receive (or give) a short trip or vacation away.  Some other great gift ideas that we Singaporeans will share include fashion accessories, chocolates, wine and other sweet treats or special meals and, 22% of us will celebrate with the exchange of jewellery.
What better time to show your love than this Valentine's Day, there are huge selections for online shoppers at Rakuten SHOP HERE   and if you want some more ideas for gifts, treats, date-nights or getaways…here's our pick from around romance loving Singapore!
As Sweet as Sugar
In celebration of Valentine's Day, Lady M® Confections introduces the Framboise au Chocolat.  This light, velvety dark chocolate mousse is folded and layered atop a moist chocolate sponge cake encased with hints of raspberry compote. Polished with a shiny smooth raspberry glaze.  Priced at S$8++ a piece, the Framboise au Chocolat mini cakes are available throughout the month of February 2015, for dine-in and takeaway, at all three outlets – Marina Square, One Fullerton and Orchard Central.
A Romantic Get-Away filled with LOVE
While the budget may not run to a flight to the 'City of Love', there is no reason why you cannot treat your loved one to a little French style romance right here in Singapore.
SOFITEL SO SINGAPORE invites you to a romantic get-away – package includes overnight accommodation, international buffet breakfast, a specially curated Love Kit and either a three-course dinner with a welcome cocktail and wine pairing on 13th February or a five-course dinner with a welcome cocktail and a bottle of Ruinart Rosé Champagne on the 14th of February. The price is from $528++ for the 13th and from $588++ on the 14th of February.
If you prefer to just share a romantic meal, the hotel's resident Culinary Designer Anne-Cecile Degenne has created an experience that will please both the palate and the eyes. The menu showcases luxe ingredients including foie gras, truffles and cherries. A three-course dinner with wine pairing on 13th February is just $128++ per person or five-courses with a bottle of Ruinart Rosé Champagne is $188++ per person. Both menus feature a welcome cocktail and ladies will be pampered with a rose and sweet pralines.
For bookings phone +65 6701 6800 or email H8655@sofitel.com
SINGAPORE REOSRT & SPA SENTOSA is offering dining indulgences at its award-winning restaurant The Cliff and pampering spa treatments at the largest So Spa by Sofitel in the world.
Ignite your passion with a five-course aphrodisiac Valentine's Dinner that includes a welcome cocktail, a creamy foie gras terrine with Amarena cherries, fig compote with port glaze, decadent lobster poached in duck fat or wagyu beef short ribs in spiced chocolate sauce. Dessert is served with a focus on dark chocolate, with pralines and chocolate-coated strawberries. Plus if you order a bottle of Champagne to toast your love, the hotel will offer 15% off your total bill.
The dinner is available on 14th February and is priced at $210++ per person.
For reservations phone +65 6371 1425 or email H9474@accor.com
Enjoy a Movie Under the Stars
Celebrate 'Love is in the Air' as Gardens by the Bay hosts a movie screening under the stars and surrounded by the lights and ambience of the Supertree Grove.  Enjoy a truly memorable evening with your loved one as you watch the romantic comedy, 'Valentine's Day'.
Date : Friday 13th February 2015 – Time : 8pm to 10.05pm – Venue : Supertree Grove – Fee : FREE
Dinner Date the Gourmet Way
Make a dinner date at Pollen and surprise your loved one with a luxurious tasting menu and savor a delightful assortment of flavors specially created for this occasion. This menu is available on Saturday 14 February only at 6pm – 10pm and the cost is $220 per person. For more information or to make bookings do contact 6604 9988 or visit www.pollen.com.sg
With a Love of Music
Date night doesn't get any better than spending it with the Sam Willows.  This home-grown group, who achieved Worldwide popularity, will be heading back to their roots this very Valentine's Day.  Catch the Sam Willows as they take to the stage at Supertree Grove, Gardens by the Bay this 14 February 2015.
Date : Saturday 14 February 2015 – Time : 7pm – 7.45pm – Venue : Supertree Grove – Fee : FREE
Ice Cream Love Affair
Give your heart away this Cupid's Day, with an adorably symbolic heart-shaped ice cream cake.  Choose Hello Kitty and Dear Daniel this V Day – Kitty Love in Bloom features a deliciously rich Raspberry Cheesecake flavor and is beautifully adorned with fresh raspberries with intricate tulle layers finished off with a touch of sugary sweet pink pearls.  Swensen's and Earle Swensen's outlets will be offering these (250g) cakes full of love from 1st Februar to 28th February at S$19.90.
The Scent of Love with Bubbles of Delight
Is it high time your other half presented you with a token of his love this Valentine's Day?  Leave him a few hints from these scents and pampering goodness..
Our all time favourite Fresh Handmade Cosmetics store, Lush have some limited edition pamper treats just for you.  This Heart Throb Bubbleroon ($19) will treat skin to sheer paradise as it dissolves to turn your bath water a passionate red, while softening skin with essential oils and organic shea butter.  Choose from the likes of Cupid's Love Soap ($14.30) , Floating Flower Bath Bomb ($12), Prince Charming Shower Gel ($16) and many more.  To make it easier on our guys, LUSH have also prepared some pre-packaged gift boxes ranging from $40 to $159.  Shop online at www.lushsg.com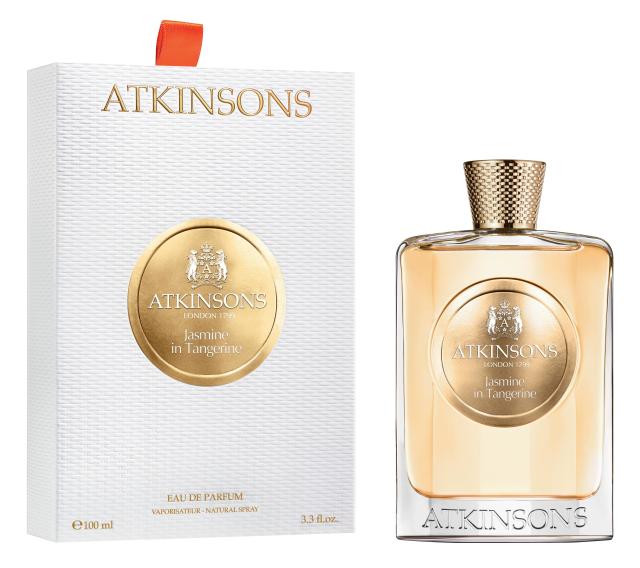 Atkinsons' latest addition to the House's Contemporary Collection is the fragrance of Jasmine in Tangerine.  When Jasmine is steeped in the floral language of love, what better scent to wear this February 14th.  Jasmine in Tangerine is a radical and cheeky take on Jasmine that marries with the exotic beauty of the Indian Flower and a squeeze of tangerine.  Eau de Parfum – Natural Spray 100ml available at Robinsons.
He too deserves some pamper time, and from 2nd February to 14th February, Mt Sapola's Valentine's Day Promotion lets you get creative with a personalized gift pack.  Put together a pampering set consisting of 1 hand cream, 1 body lotion, 1 body wash and 1 scrub, and accompany it with an exclusive complimentary travel bag.  That's not all, to top it all of and make it a special romantic price, Mt Sapola are offering a 15% discount on all personalized gift packs during this period too (T&C's apply check in store for details.
Time is Love
As the recent clip suggests (Tom & Audrey by Solvil et Titus – see it HERE ) young love blossoms and blooms into a lifetime of happiness and togetherness.  What better way to show that your true love can stand the tests of time than to share a special gift with your loved one.  Solvil et Titus have the perfect gift in the shape of his & hers watches.  These watches feature the elegance of classic tones with vintage character and are embellished with strokes of rose gold.  Available at City Chain Stores Singapore priced at $410 each.
Fashionably Fitted this Valentine's Day
If your guy a dedicated follower of fashion he will love you for gifting him with a pair of New Balance footwear.  With the Vintage Club Collection being released just in time for Valentine's Day as well as this special edition figure featuring in a limited number of boxes too, New Balance could be the key to his fashion heart!  (figurine is a collaboration of New Balance and Mighty Jaxx features a tennis ball character sporting a retro outfit).  The New Balance x Mighty Jaxx figurine will be available on Saturday 14th February 2015 at New Balance Lighthouse Store Suntec City, Leftfoot Entrepot The Cathy, Limited Edt Chamber Marina Bay Sands and Limited Edt Vault JEM.  Boxed set figures are limited and only available with CRT300 models – CRT300BB, CRT300BN and CRT300BO.  See in store for more details.
Or Simply Say it with Words – Personally
Ditch the text message for this Day of Love and write your loved one a personally heartfelt handwritten message.  kikki.K encourages us to put pen to paper with these beautiful pieces of stationery (cards, wrapping paper and gifts).
However you spend your Valentine's Day this Saturday February 14th, have a lovely day!
With Love
The Martini Blanc Team x